You are here
Call for papers "Migrations, theory and history".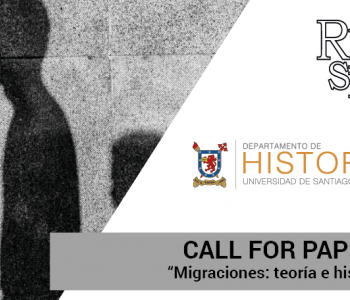 All researchers are invited to reflect on migration issues from a historical or social science perspective.
The interest that the different migratory processes that the world has witnessed hasn't been alien to anyone. Contemporary experience shows how those countries that promoted the circulation of large human flows throughout the world now become receptacles for a diversity of immigrants seeking a way out of their own political and economic crises. These processes, however, produce different social, cultural, political and economic effects, which affect the way in which the States (hospitality policies, international treaties, labor insertion policies, etc.) and citizens (nationalism, racism, labor organizations) social assistance, etc.) address the issue.Closure of receipt of contributions: July 31, 2019.  
Coordinate for:
PhD. Carmen Norambuena, University of Santiago, Chile.
PhD. Marcela Tapia Ladino, Arturo Prat University, Chile. 
For sending contributions here.